Good planning is half the battle
Mecklenburg-Vorpommern is responsible for planning and financing local rail passenger transport in the state. The state laid down its transport policy goals and planning in the State Public Transport Plan, which was first drawn up for the period from 1997 to 2002 and updated for the period from 2002 to 2007. Between 2012 and 2018, the ministry responsible for transport (Ministry of Energy, Infrastructure and Digitalisation) prepared an Integrated State Transport Plan. After a kick-off event with the Minister of Transport, individual aspects of local public transport were discussed in detail in numerous workshop discussions, with the involvement of local authorities, transport companies, chambers of commerce and associations.
The Integrated State Transport Plan as an update of the State Public Transport Plan lays the foundations for the development of regional passenger transport in Mecklenburg-Vorpommern and forms the framework for the state-wide coordinated design of the entire public transport system.
It contains a detailed inventory of the current local transport services and the existing demand as well as a forecast of the growth in passenger transport against the background of demographic and urban structural change. Based on these findings, it defines measures for the long-term supra-regional planning of local public transport.
The Integrated State Transport Plan can be found here. here .
The framework conditions for the design of transport services are largely determined by the contents of the Federal Regionalisation Act and the State Public Transport Act.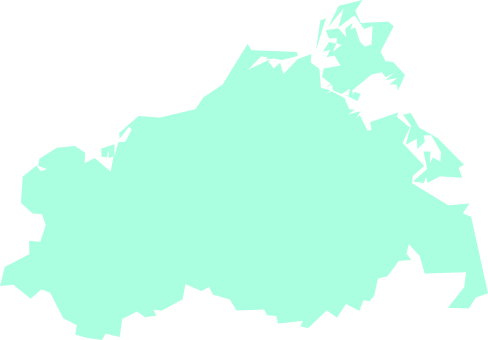 Stay
mobile in our
national network
Stay mobile
in our national network